Mobile Media – Advertising in motion
Move your message! According to this principle we place your advertisement exactly at the right touchpoint for your target group by using our mobile media.
Our advertising vehicles are an eye-catcher – meeting your target group at the touchpoint they grab the attention in a special way. In doing so our mobile media can be deployed flexibly: As customer you may change route plans whenever requested, even on a short notice. Using several vehicles in a convoy ensures a particularly strong and impressive visual effect.
No matter where you want to start a mobile media offense – throughout the whole city, in front of special buildings, in pedestrian zones or in parks: our mobile advertising equipment can be positioned in every possible way to get in touch with your target group. Choose the best vehicle from a large number of possibilities for your mobile outdoor advertising – such as motorized big pictures (format 18/1), scooter ad promotions, velotaxi advertisement or – as an environmentally friendly alternative – ad bikes with trailers.
Our mobile media at a glance: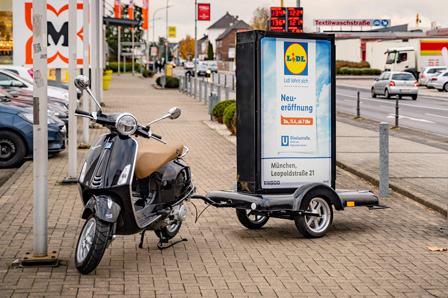 CoolLiteScooter
Right in the middle of the action: Use the cult Vespa scooters, liked by many, as advertising vehicles – on large squares as well as in narrow alleys.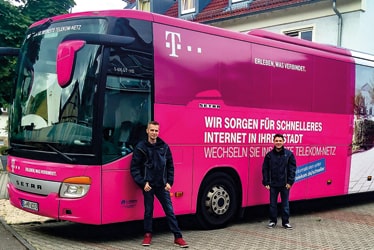 PromoBus
On a promotional tour? We design for your road shows busses with over 100 m² advertising space.  The PromoBus can also be used as a promotional area during shuttle services.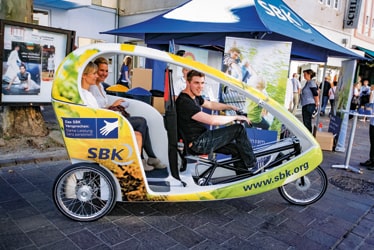 Velotaxi
Your advertising in motion: passengers and pedestrians perceive velotaxi ads throughout positively because this medium is environmentally friendly due to zero emissions.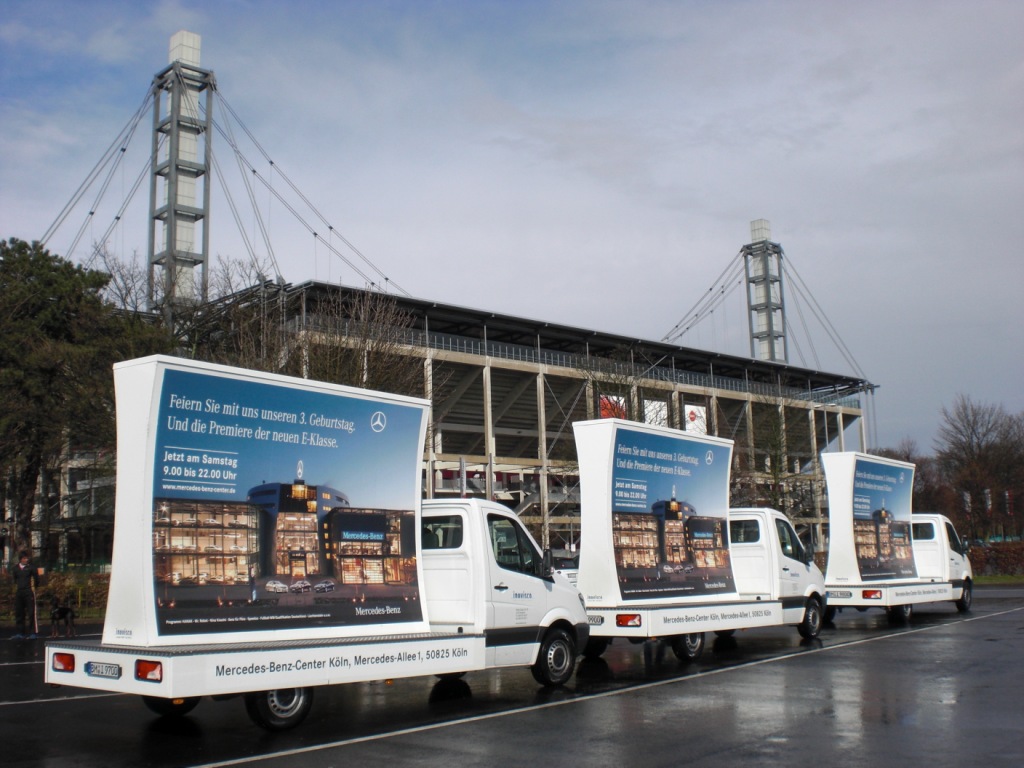 LitoTube
Our LitoTube as advertising vehicle presents ad prints (format 18/1) on a concave background. A light and sound system provides additional attention.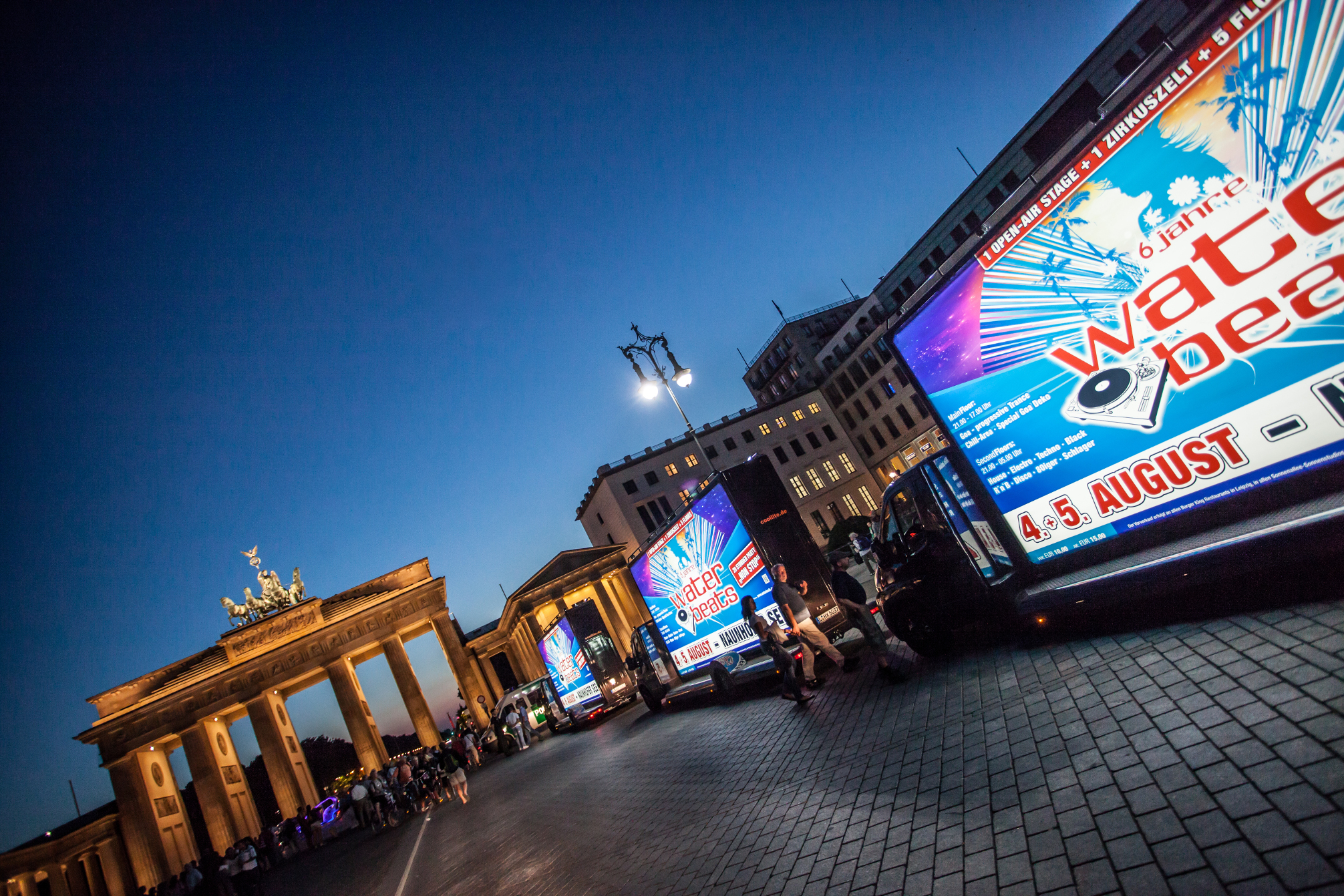 CoolLiteTruck (CLT)
With the CoolLiteTruck 2 oversize posters (format 36/1) are presented, driving your advertisement through the city and attracting attention wherever the truck moves or stands. The high-quality LED backlighting makes sure the posters are being noticed with guarantee.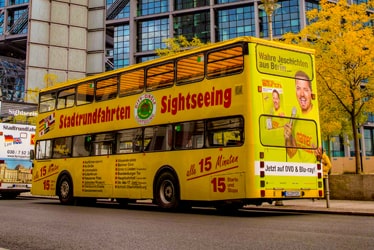 SightseeingBus
We send your advertisement on a city tour! Advertise in and on sightseeing buses in the most popular German cities, as Munich or Hamburg. Your message will be presented to your target group at top tourist places several times a day.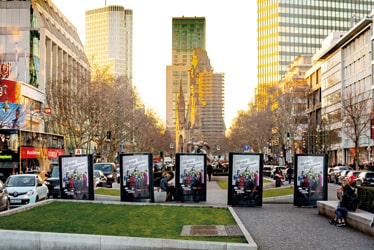 CoolLiteMover
It's magic: your advertisement glides through the pedestrian zone, attracts the attention of visitors at a fair or serves as an eye-catcher at your event. The CoolLiteMover is remote controlled and reaches magically your target group.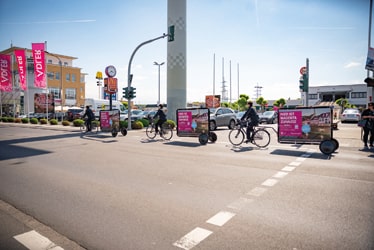 CoolLiteBike
We know how to pedal for your campaign. Our CoolLiteBikes offer you the optimal advertising space for rolling out your media message in the inner cities and pedestrian zones.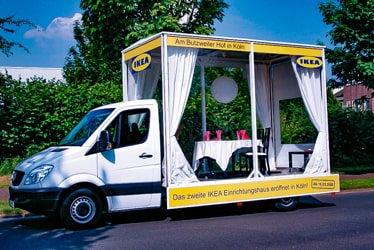 LitoShowcase
The LitoShowCase brings a 3D mobile shop window directly to your target group. Use the LitoShowcase and design the interior of the mobile shop window individually according to your own wishes.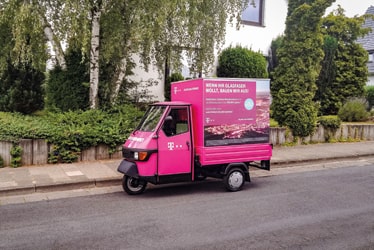 CoolLiteApe
The CoolLiteApe uses the charm of the Italian cult tricycle Ape for an enchanting outdoor advertising. The Ape benefits from a strong emotional popularity and is perceived with a smile by passers-by.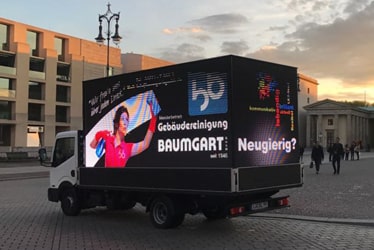 LitoCube
Absolutely precise: With the LitoCube we display your advertisement on 3 large LED screens, considering not only your target group and the location but also the time of day.