Billboard advertising with inovisco: innovative, individual and with a high coverage
Get in touch with your target group using special billboard advertising at the best locations!
With the out of home communication from inovisco you have a hit in your hands. Booking temporary large billboards (format 18/1), your advertisement will be set up at exclusively scouted locations where usual advertising areas are already fully booked or do not exist at all.
We can spread your message via hollow board posters throughout the whole city. Using trailers with a poster construction or installing inflatable ads on petrol station roofs: inovisco creates innovative, individual formats for billboarding your advertisement – and guarantees wide-ranging attention for your brand message.
An overview of our billboard advertising: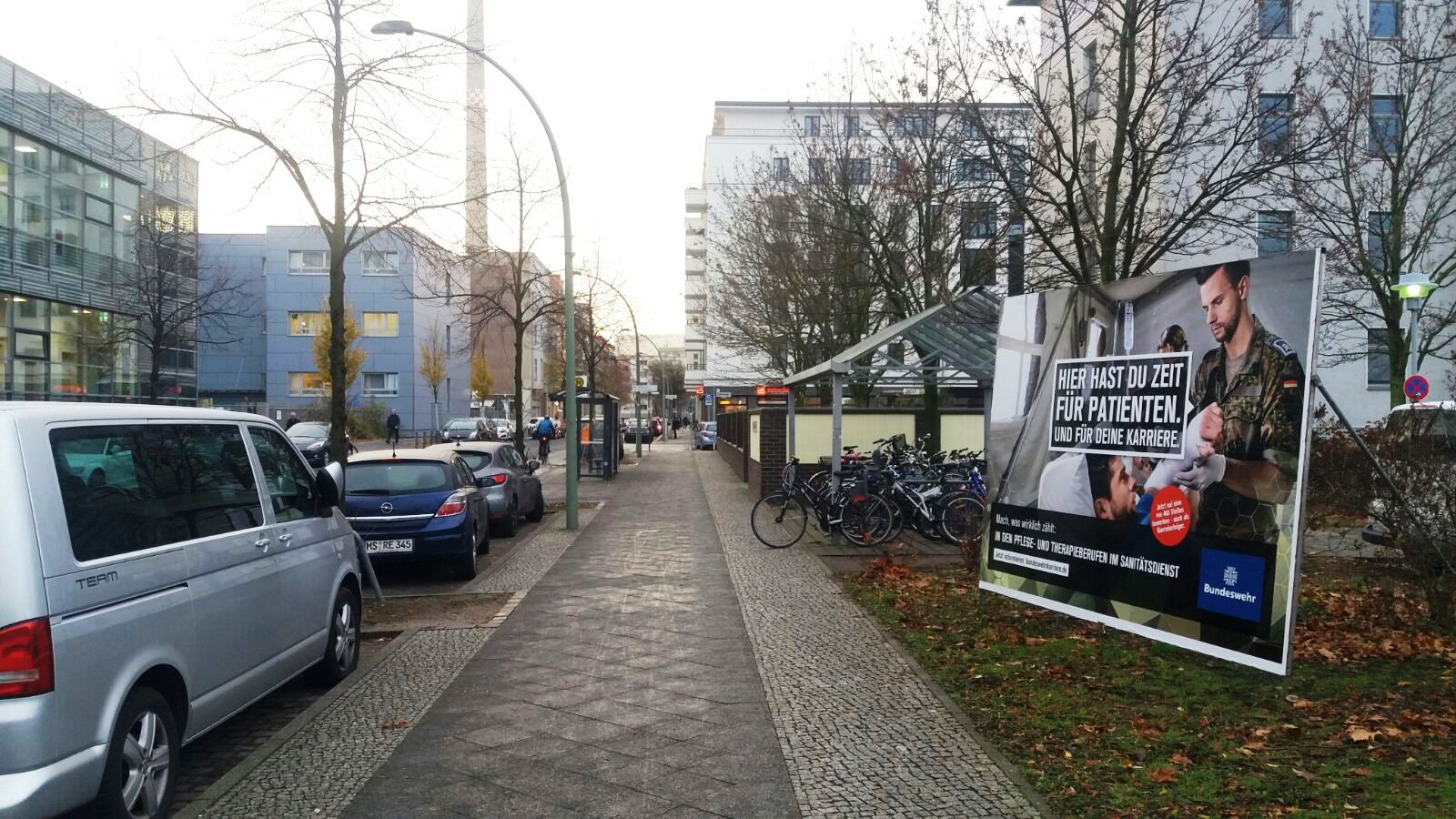 18/1 large format billboards
Would you like to advertise where there are no classic advertising areas?  Or your preferred location is already fully booked? You are looking for an eyecatcher with high quality in a special area? inovisco delivers the solution for you: temporary installed large format billboards!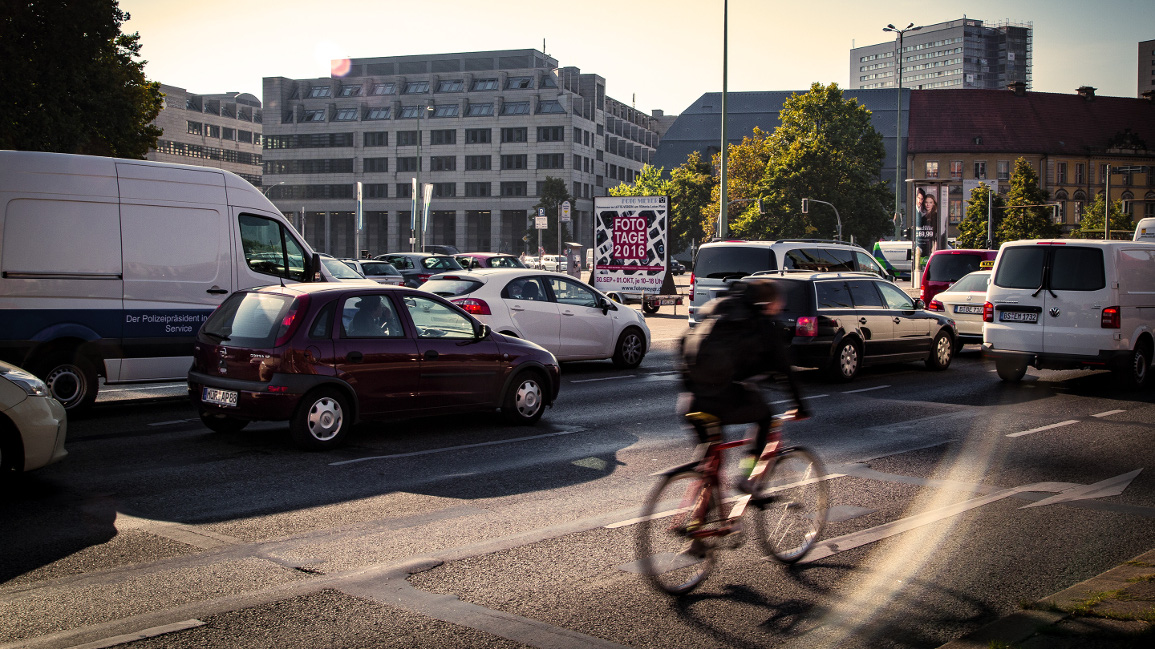 LitoTrailer
A LitoTrailer supplies a mobile structure of 12/1 posters and can be set up almost everywhere. The trailers present your billboard ads on main roads as well as in the inner city or on parking spaces. The brand message and motif will be displayed on both sides of the billboard trailer on 3.5 m² each.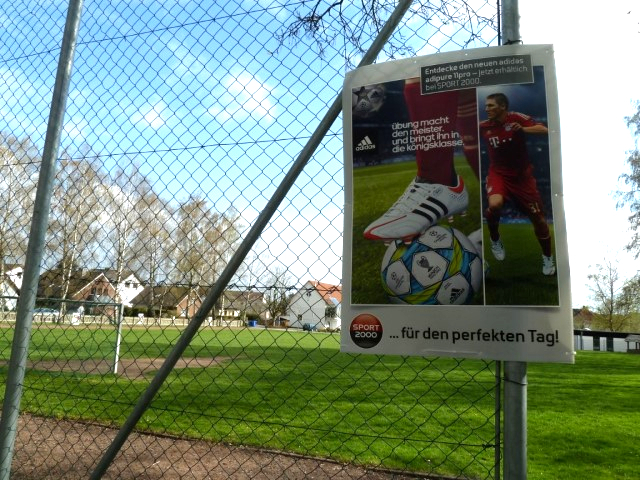 Hollow board poster
Hollow board posters are plastic coated posters that can be placed easily at flagpoles, fences or trees. They are the improved modification of the previously used hard fiber posters. They are clean, thin, wind and weather resistant. Since they are durable, they leave a good impression through the whole campaign and are – on top – 100 percent recycable.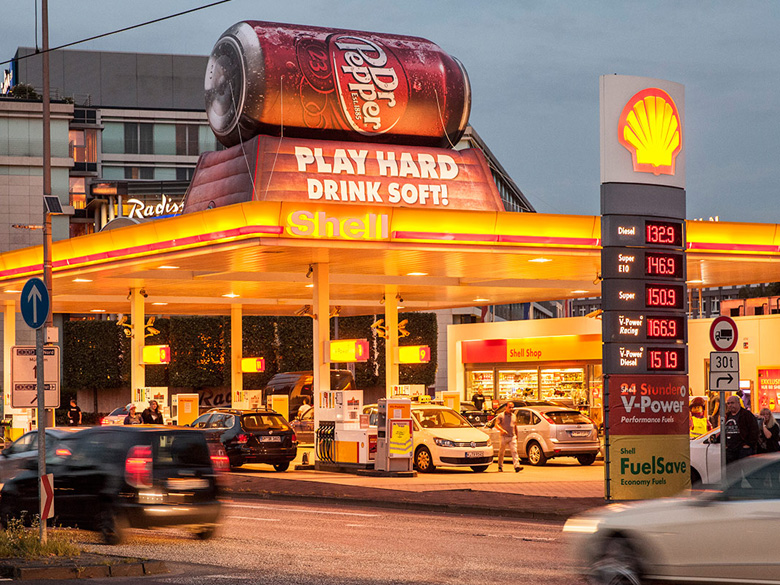 StationLights
Gas station roofs have an extraordinary advertising space! We can place your advertisement on gas station roofs by using huge inflatable ads at more than 3.000 locations throughout Germany. Another fantastic option: we can produce views of your products in an inflatable 3D format and show them at a height of 7-12 meters. Your advertising is therefore visible from all driving directions.