Special realizations – crazy but better!
We do not know limits of creativity and realize almost every idea. Eye-catching special formats will attract the attention of your target group for your advertisement: inflatable product replicates for the presentation on gas station roofs, advertising wrap-in of Europe's largest mobile toboggan run or graffiti art are only some of our special approaches to get your brand message out of home.
Aircraft advertising – Long term media ad in the air and on the ground
With our impressive aircraft paintwork, you can use national and international airports as advertising locations for your brand messages. Passengers will perceive your ad on the aircraft casing but also in the inside. Besides the plane paintwork, we offer a variety of advertisement possibilities inside the aircraft.
The conception of our aircraft advertising on board is especially designed for relying on the passenger's focus. Whether they reach for a coffee mug or look at the folding table, your advertising is present on board during the flight and cannot be overlooked. An intensive penetration of your advertisement is therefore guaranteed.
Our special implementations at a glance: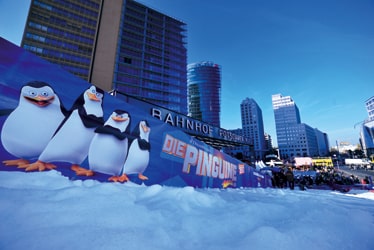 Mobile toboggan run
The mobile and individually designed toboggan run offers a lot of advertising space and is very impressive. Therefore, not only the tobogganists, but also the passers-by and road users perceive your advertising, even from a great distance.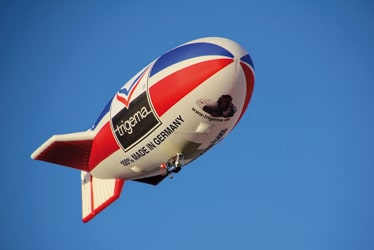 Zeppelin
Airships are rare and therefore it is an impressive spectacle to see a zeppelin in the air. The sight of these marvels of technology is stunning for the viewers and will be firmly anchored in their memories. Stage your airship advertising on the huge hull of a zeppelin and get a wide reach for your advertising message
Aircraft Painting
A very special eye-catcher: the full branding of an aircraft. In transportation advertising, the passenger aircraft with its huge size is unrivalled as advertising medium. Besides a complete overall design, only certain areas of the passenger aircraft can be painted with an advertisement.
AirBanner
Write your advertising message into the sky and reach a large crowd of people: The possibilities of aircraft banner advertising range from new openings, image campaigns, event advertising to sales-oriented product advertising.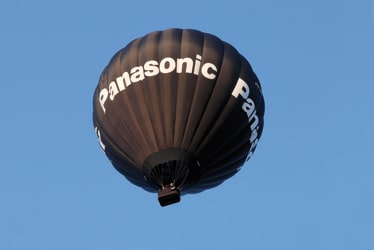 Hot-Air Balloon
Balloon advertising is extraordinary and grabs the attention because people love to look for hot-air-balloons and how they float impressively over the city and country. Your advertisement is placed in a huge format on the balloon. The design can be created absolutely individual according to your wishes.